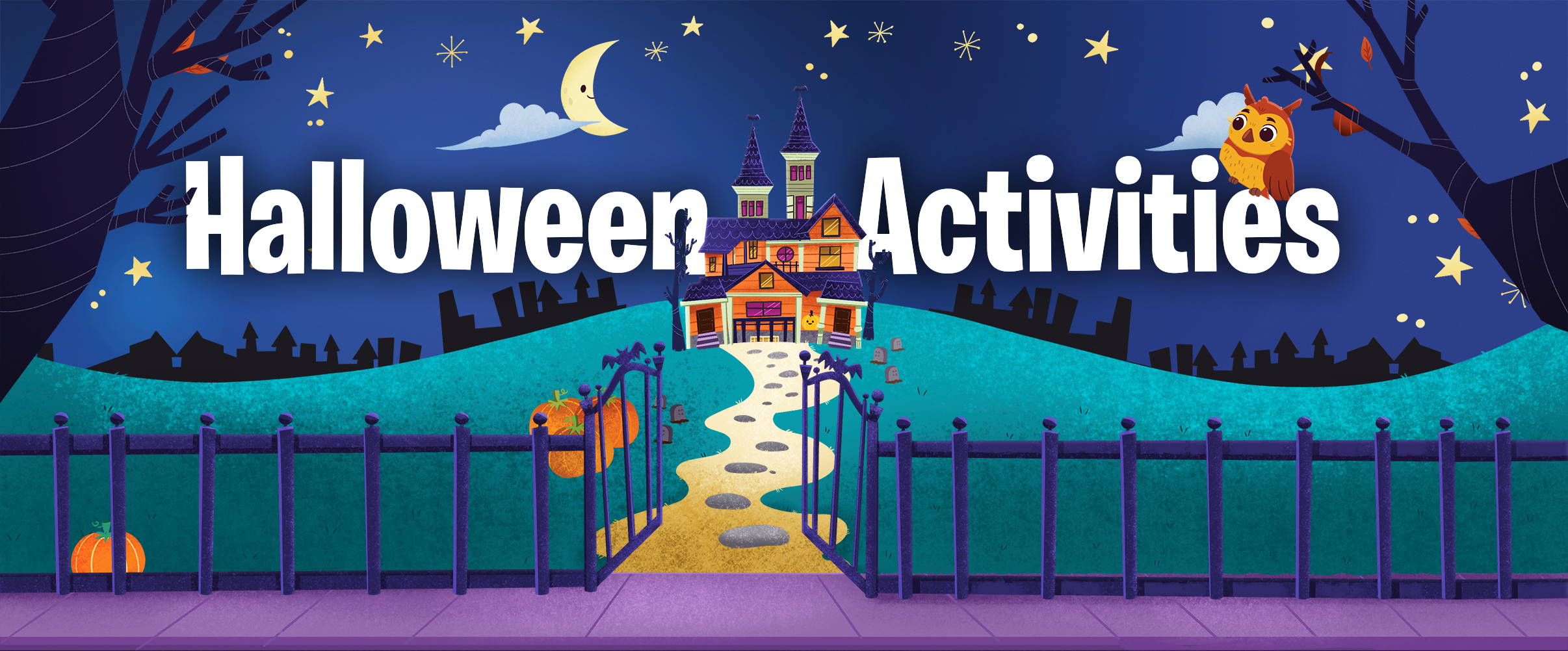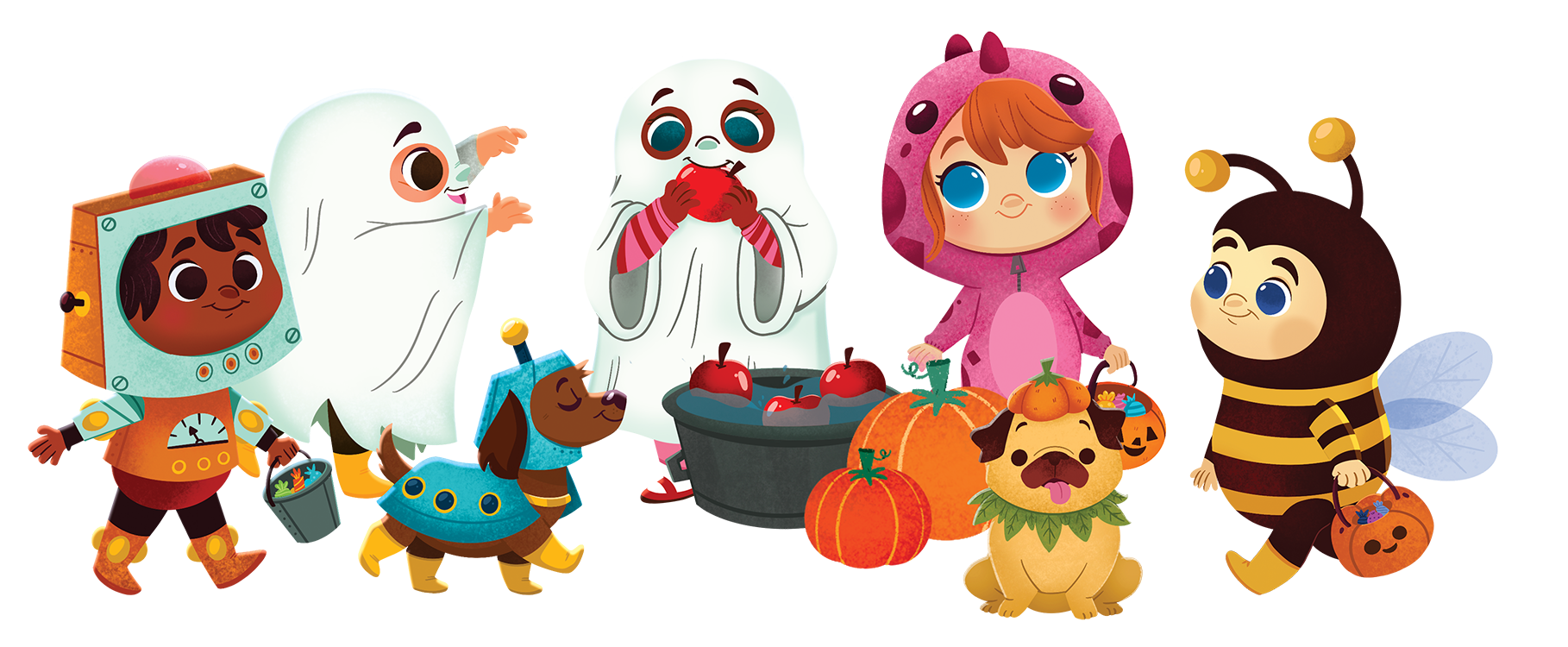 Halloween is less than a week away and let's face it, life can get away from us from time to time. We are here to share a few simple and last-minute activities to help get the little ones in your life in the spooky mood!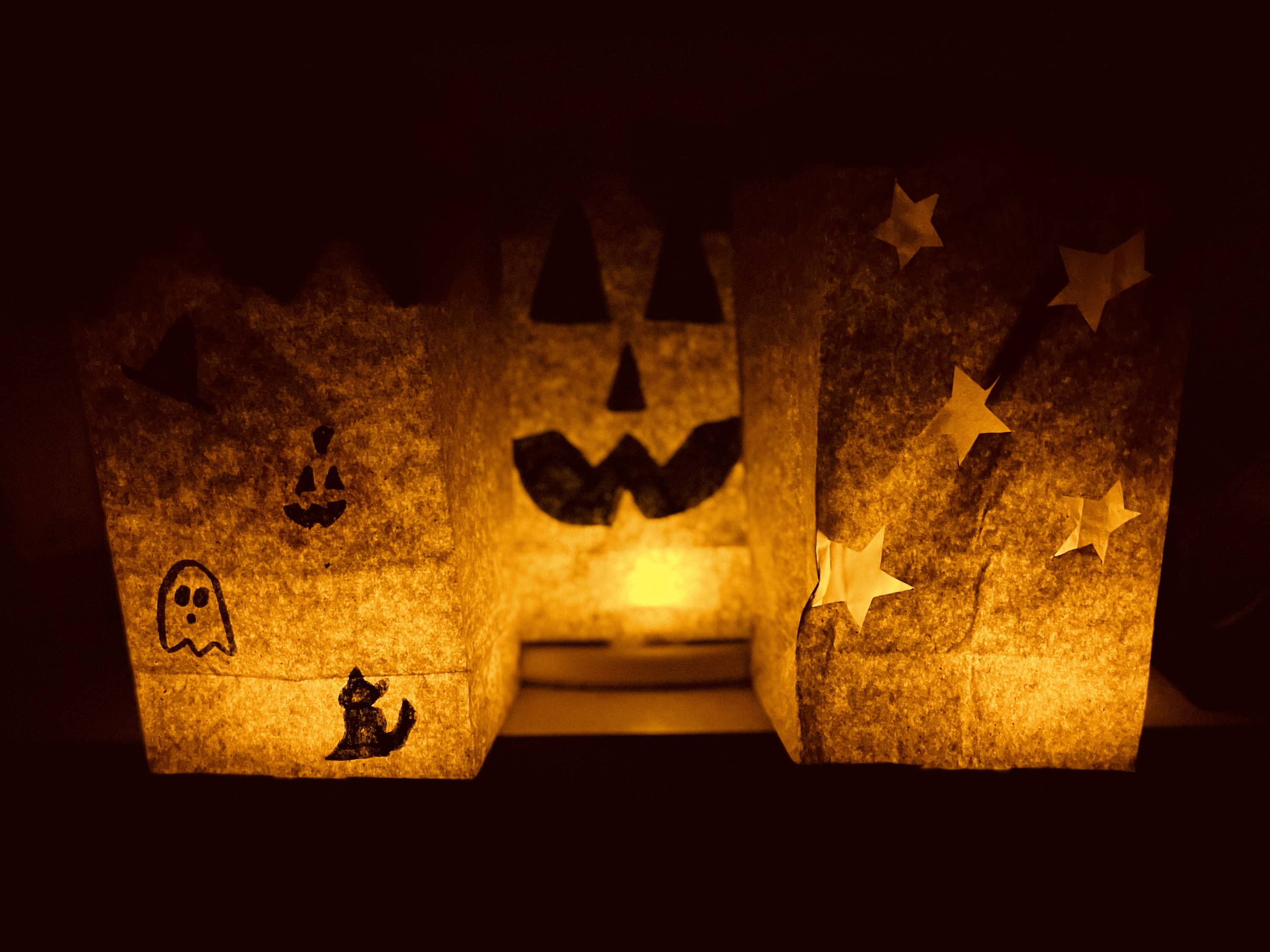 "DIY" Paper Bag
Jack-O'-Lantern Luminary
If all the best pumpkins have been taken, or if you'd like an alternative to carving knives and seed-guts, try making these cute paper lanterns! With a paper lunch bag and a little creativity, you can light the way for a ton of fun for all your little ghosts and ghouls.
• Paper lunch bags
• Battery-operated candles or twinkle lights
• Markers (washable for little hands!)
• Safety scissors (optional)

1. Draw spooky faces or cut out festive shapes.
This is your chance to get creative!
2. Add a light—no flames!
3. Place around the house as decoration and enjoy!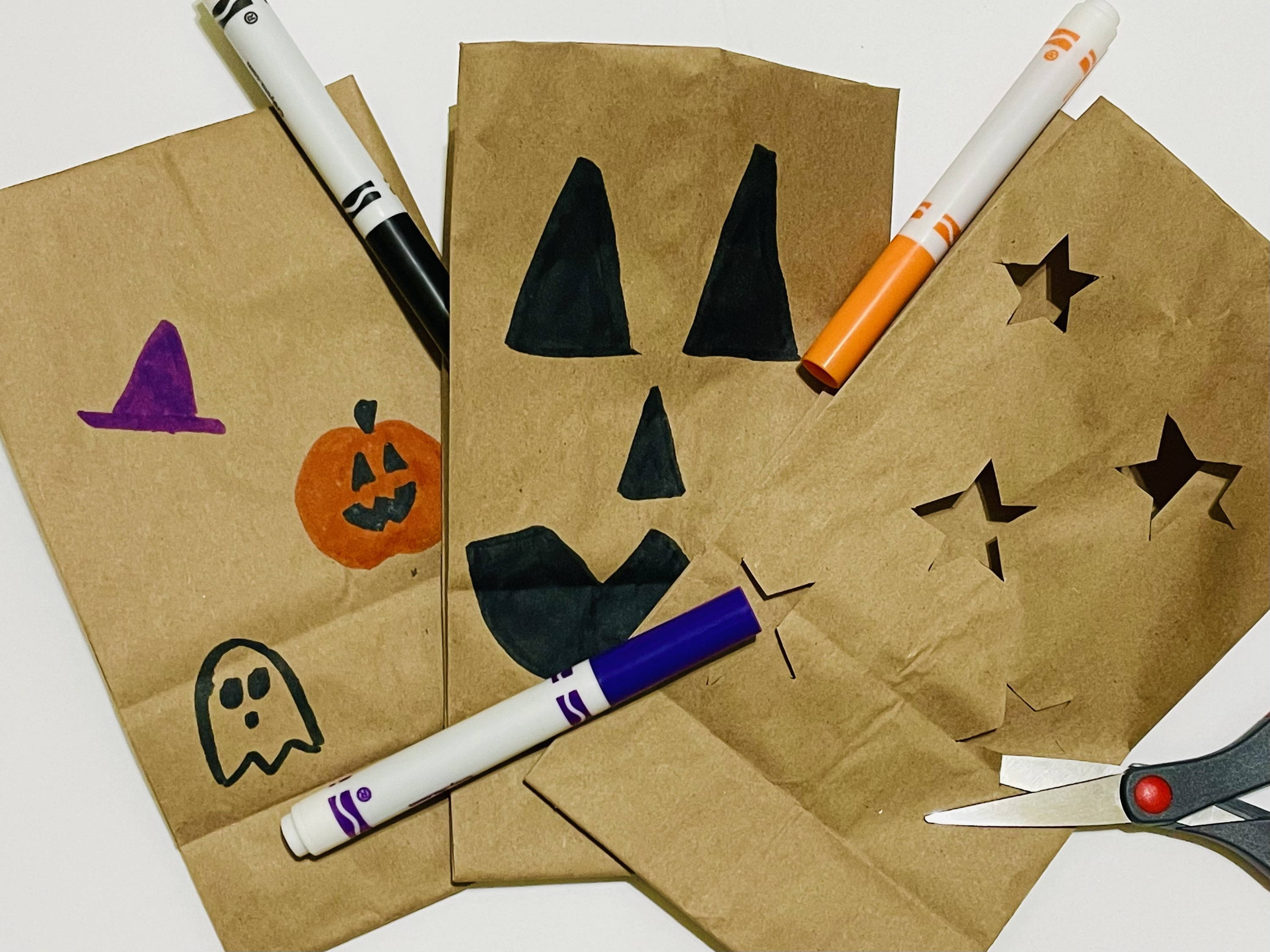 Printable Halloween Masks
Check out a few of our favorite looks from our Mirror & Me Happy Halloween! book! Just choose from the dinosaur, bat, or robot mask on the Cottage Door Press link below and print. Cut out each mask and their eye holes with a pair of scissors (after practicing scissor safety and skills first, of course) and get ready to play!
Get Crafty
with Printable ACTIVITY SHEETS
"Put a fun and haunted spin on "Arts & Crafts" time with some adorable activity sheets from Cottage Door Press. Print them out at home, and enjoy some spooky maze and puzzle fun. Easy as pumpkin pie!"